Avenue's Brownstones opens up with a heavy guitar tune and a small band. When I heard the opening of "Box & 1" my initial thoughts were, "Wow, instruments? A choir, singing in a minor chord?" It's been a while since I heard rap over a soul beat ( since the rise of trap music and drill beats). Immediately, Brownstones takes you to another era, which is precisely the vibe of the EP: old-school, nostalgic, experienced. Avenue uses subtle and soulful instrumentals on his EP, allowing his lyricism to shine.

Thriving, is the theme of the first song, " Box & 1". Avenue reflects on how far he has come, from where he started, comparing his old ways to the current, " Saying less, but I'm more observant"/ "Still got work on that corner but I ain't doin' the service." In a way, he's elevated from humble beginnings, but he wants us to know that those humble beginnings made him as resilient as he is today, "The trenches were never safe, but I mastered and navigate." A Box&1 refers to a defensive play that's used in sports like basketball. The box&1 tactic is usually used against a team with one dominant scoring threat according to Wikipedia.com. So even while being surrounded by adversity, Avenue has found his own success– He will not be "boxed in". The last few lines of his hook are a testament to that fact, "Watching the game from the box ( box seats), that's how far we've come/ Drinking so much champagne I forgot we won."
The major single off of Brownstones , "Bobs the Chefs" turns us up a notch, incorporating more vocals and trumpets on the instrumental. Though the vibe is smooth, Avenue's cockiness on this single cant help but perk you up. It could be the way Avenue unapologetically reps his city in this ode to himself, "My old-head told me my voice was a weapon/ That's why I'm always reppin/ Mass Ave and Lennox like it's intersectin'/South End, Roxbury but the lower section". His authenticity draws you into his life story. For those who don't already know this single is titled after the famous landmark soul food restaurant on Columbus Avenue in Boston MA, called Bob the Chefs. Avenue manages to always tie in his theme with the city of Boston. You can tell that Boston is intertwined fully with his identity. Avenue ends this single confirming his identity (just incase anyone forgot), "I'm really from the town but I ain't got the accent/ And fuck whats going on I'll be forever crackin".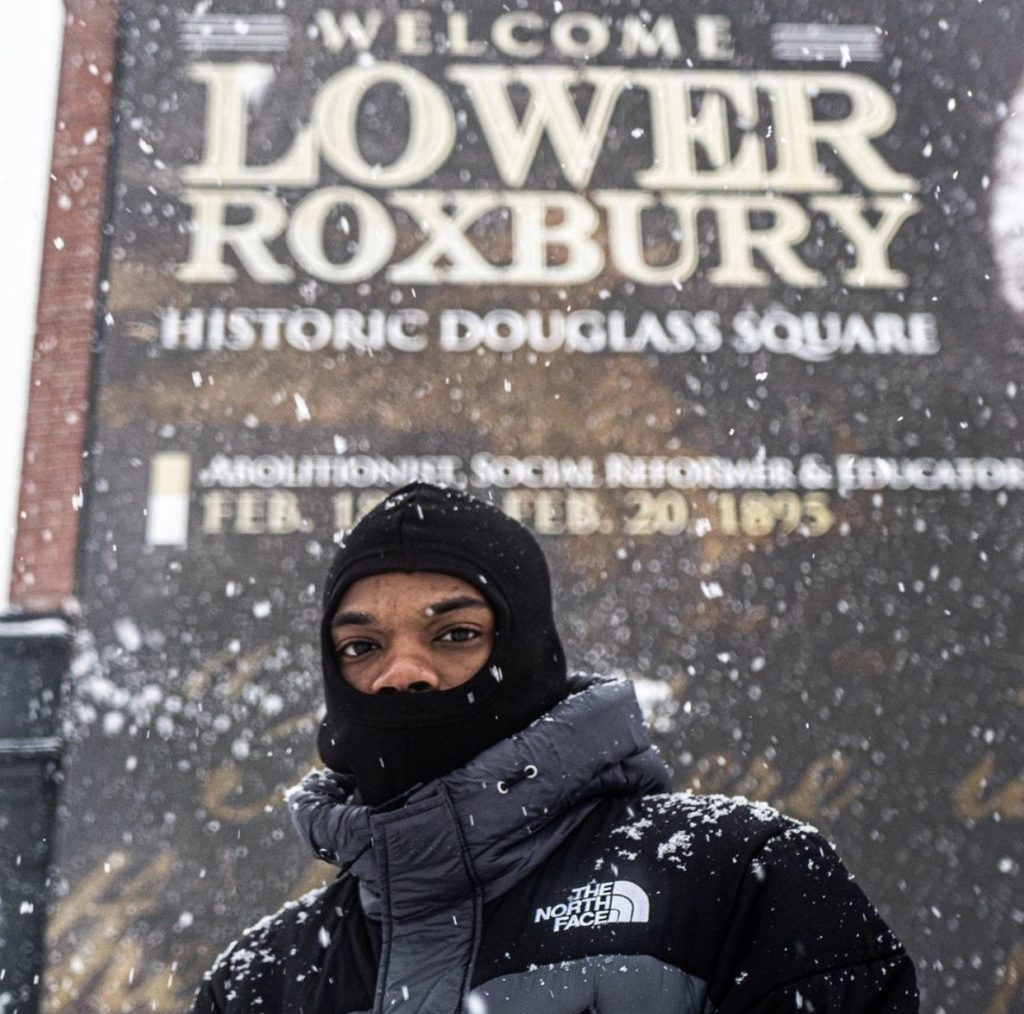 The EP ends with the freestyle, " Brownstone freestyle". Transitioning from a more commercial sound, leaving the hooks behind, rapper Avenue leaves it all on this last track. This freestyle is somewhat a reminder to his listeners that he is still indeed existing as a human being, which can get hard at times. He ends his album with a voiceover by Keiajah " KJ" Brooks. Taken from the infamous clip where she is literally reading the Kansas City police commissioner for filth. Her final words to the police: " I'm not nice, and I don't seek to be respectable. i'm not asking ya'll for anything. Because ya'll cant and wont both my savior and oppressor. Um, I don't want reform. You get one life and you all in this room have chosen profits over people and that's pathetic". In conclusion: Ain't shit sweet.
These aren't songs for Tik-Tok. These are songs that'll still mean something years from now. Raps that someone could have written decades ago. Songs that you replay over and over again to grasp the full message. The conclusion of this album solidifies Avenue's individuality as a conscious street rapper. Following in the footsteps of the Jay-Z's, Nipsey's, and Kendrick Lamar's, Avenue remains grounded in his pursuit of success.