Boston's live music scene in 2023 has been a melting pot of diverse sounds and genres, and two recent shows highlighted the vibrant creativity within black music. Afro beats artist Bnxn, formerly known as Buju, and the rising star Sexxy Red brought their unique styles to separate stages, proving that the city's music scene is as eclectic as ever.
Bnxn, with his charismatic and smooth delivery, took the stage at The Sinclair in Cambridge on October 17. The event was organized by Ethio Boys Ent and MTP Management, with music provided by the talented DJ King Collins and DJ Wonka. Despite being low-key, the night was a treat for all attendees.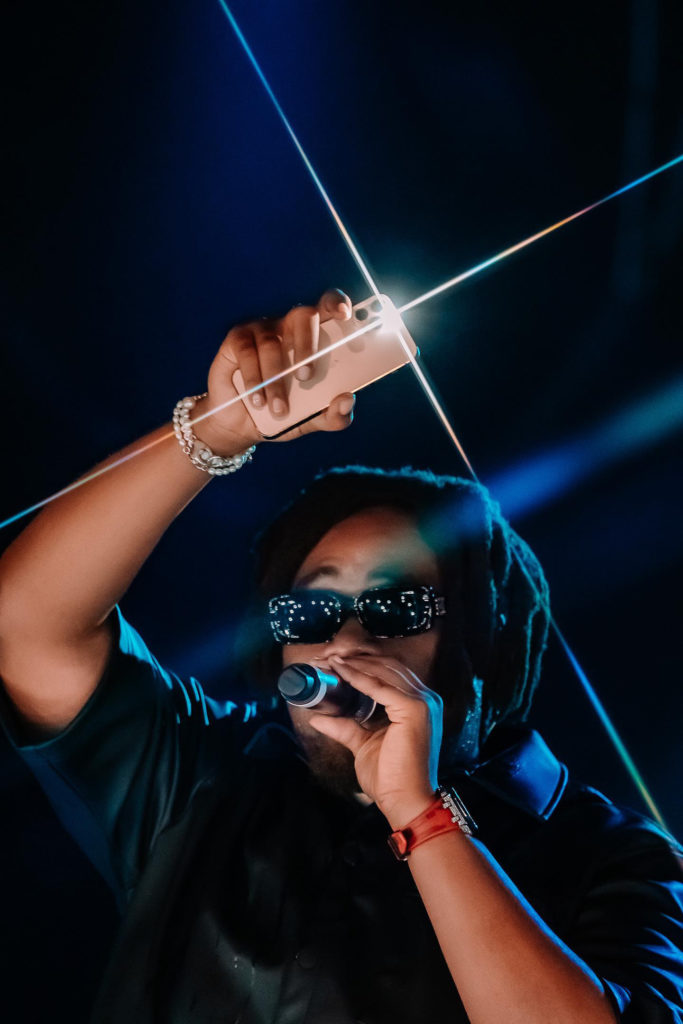 The crowd at The Sinclair was treated to an array of songs by Bnxn, showcasing the artist's Afro beats sound and his ability to connect with the audience. Bnxn's performance was a testament to the power of international music, demonstrating the global appeal of Afro beats and its influence on the Boston music scene.
On the other end of the spectrum, Sexxy Red brought an entirely different vibe to Boston's live music scene. Her show at the Paradise Rock Club was a high-profile affair, drawing crowds from all corners of the city. The "Pound Town" lyricist arrived in all her pregnant glory, and the audience was ecstatic to welcome her.
Sexxy Red's performance was a testament to her star power and the impact she's had on the music industry. The audience enthusiastically sang along to her legendary tracks, creating an electric atmosphere in the venue. Her Boston show served as the kickoff for her 24-show tour, setting the bar high for the rest of her performances.
In a surprising twist, Sexxy Red also brought out "Area Code" rapper Kalii, who was fresh off a tour with A Boogie wit da Hoodie and Toosii. This unexpected collaboration added an extra layer of excitement to the already dynamic performance.
Both Bnxn and Sexxy Red represent the rich diversity of black music in 2023, each with their unique style and appeal. Boston's music scene is thriving, with artists like these two setting the stage for a year filled with unforgettable performances.
As we continue to witness the state of black music in Boston, we're excited to see what the future holds. With such remarkable shows in the area, it's clear that the city's live music scene is on the rise. Stay tuned for more updates and explore the sounds of Boston as they evolve and captivate audiences with their diversity.
BNXN Photo cred: @arsalaanishaq 📸
SEXXY RED Photo cred: @50cal_turf 📸