On the evening of Friday, October 6th, Road Runner Boston became the epicenter of Boston's vibrant music scene, thanks to the skillful hands of DJ Ricky Felixx, who kicked off the night with an electrifying opening set.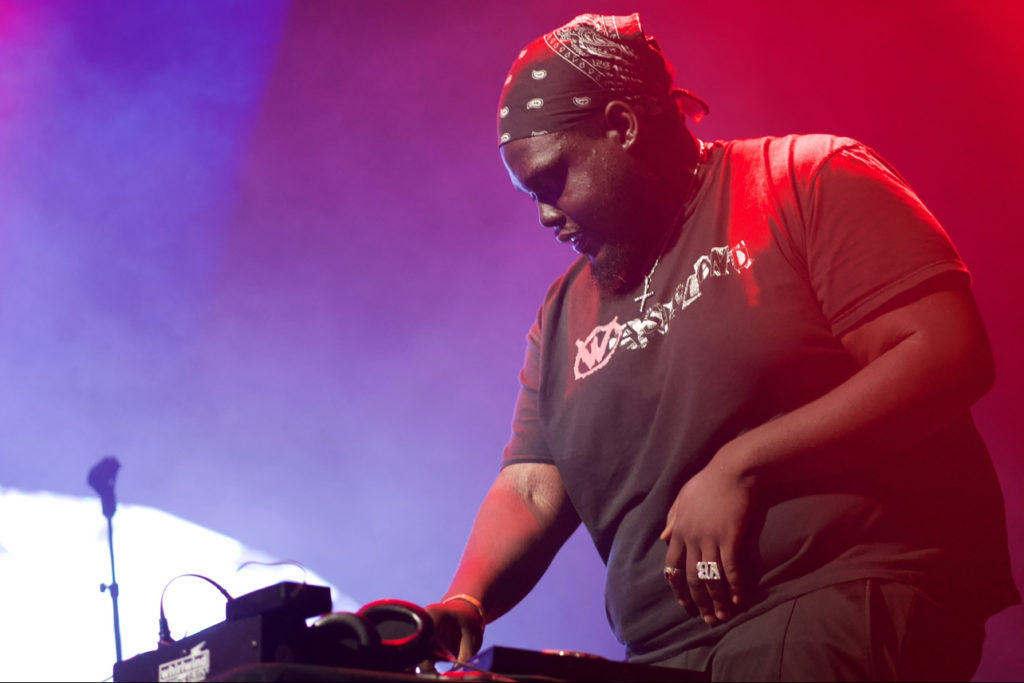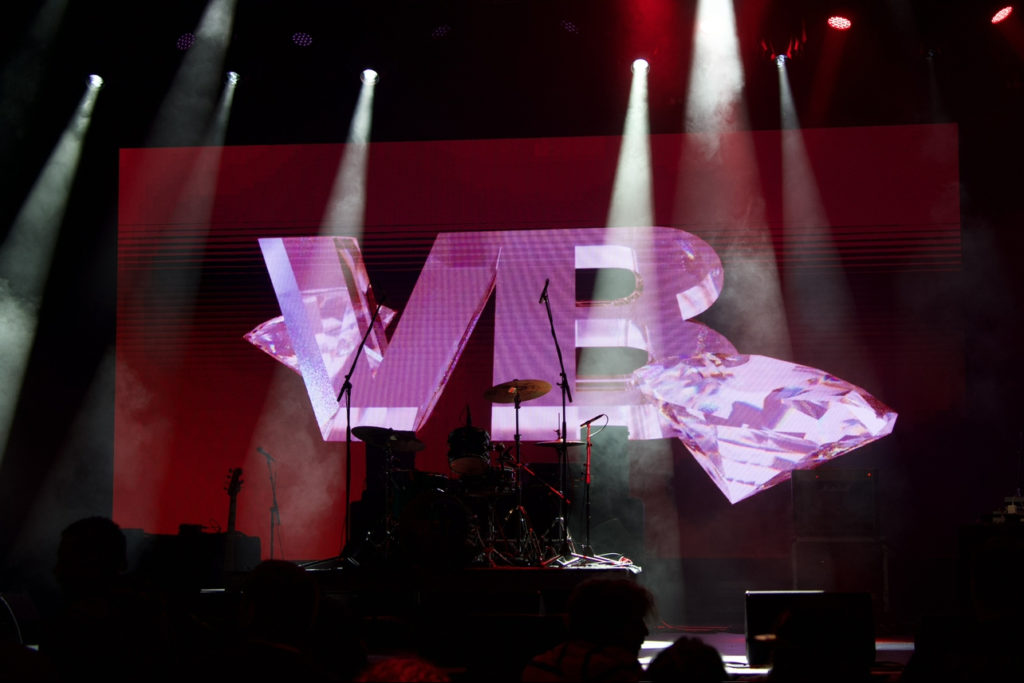 The stage was set, the crowd was buzzing with anticipation, and a lineup of talented artists was ready to deliver an unforgettable performance. Vasjan, a rising star in the Boston music scene, was the first to take center stage, and from there, the night only soared to greater heights.
What followed was a mesmerizing showcase of Boston's finest artists, each bringing their unique flavor to the stage and leaving the audience craving for more. Vasjan, not one to disappoint, brought out some of his talented friends, including Lord Ju, Big Sosa, and Yaya Gabbana, creating an electric atmosphere that set the tone for the night.
The Gorgeous Gangster, Lord Ju, not content with just being a guest, later rocked her own set, showcasing her individual prowess and captivating the crowd. Per usual she killed her set and had everyone paying attention. Ju has been making her own noise as she just signed to Jim Jones' Vamp Life Records. We are excited to see what she is cooking up and has in store for the fans.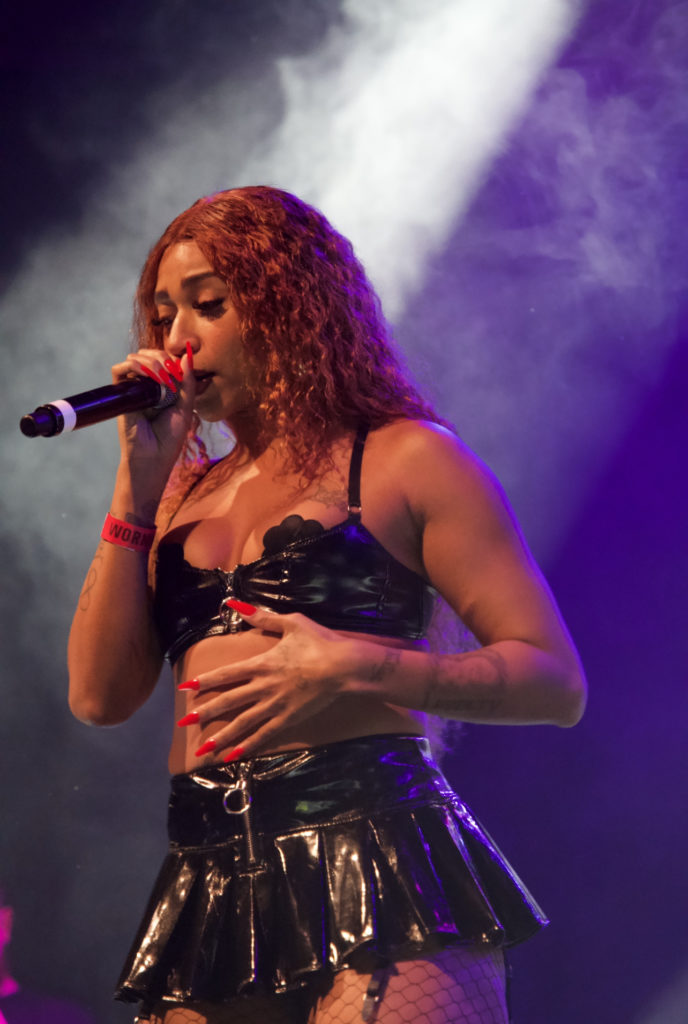 Rebel Mafia's Brandon James Big Super, Kye Bills, and Messy Money Sav followed, reaffirming the tight-knit bond and immense talent within the Rebel Mafia family. This squad of four consist of 3 siblings and a fourth wheel being Kye Bills. Their hardcore lyrics, beat selection and stage presences left the audience wondering about where they can find more of their music. We have featured interviews with Big Super and Kye Bills in the past. Hopefully in the future we'll have the chance to link up with Messy Money Sav and Brandon James, the two other members.
Each opening act added their own flair to the evening. Rising Mission Hill artist King Brickz took the stage alongside 8Zipp and a live band. His set was impressive as he went through a host of songs with the Frank Beats band supporting his vocals in the background. It was dope to see 8Zipp in action as it was our first time seeing him perform. Zipp is a star in the city that has been making some noise for sometime now. He's an artist we definitely like to interview.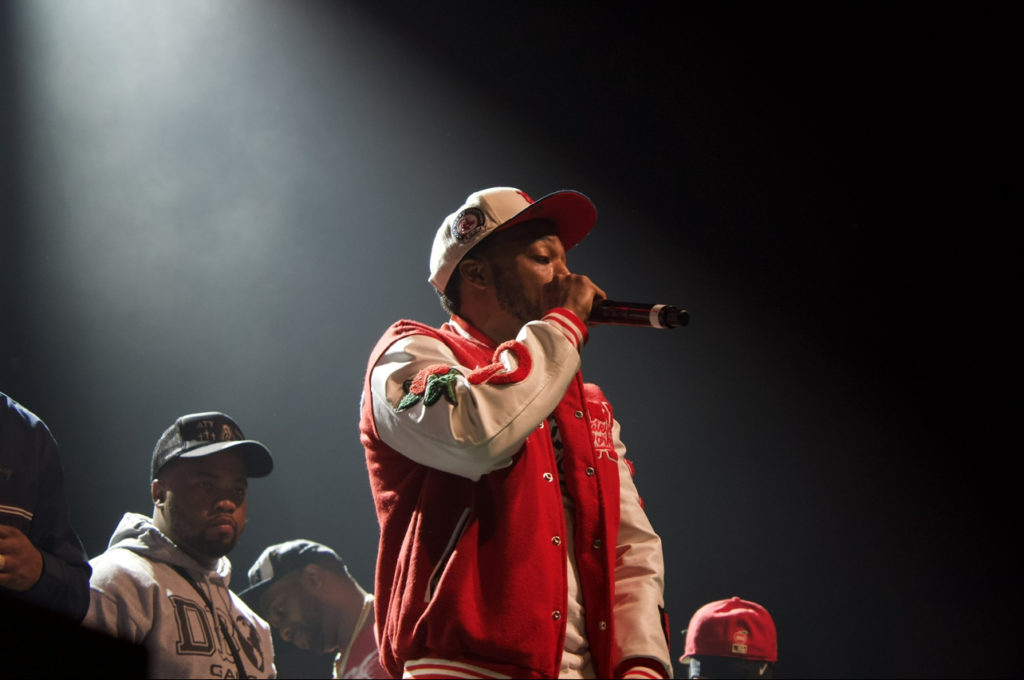 Besides 8Zipp, Bricks brought out a couple artist to perform on his set. Those artist include Grimey Gurt, GBGFLEE and Annunciation Blue. King Brickz's regal performance left a lasting impression, not to mention he brought his whole court (aka his hood) with him. The set was impressive and entertaining to watch, we are looking forward to see the direction King Brickz goes with his career.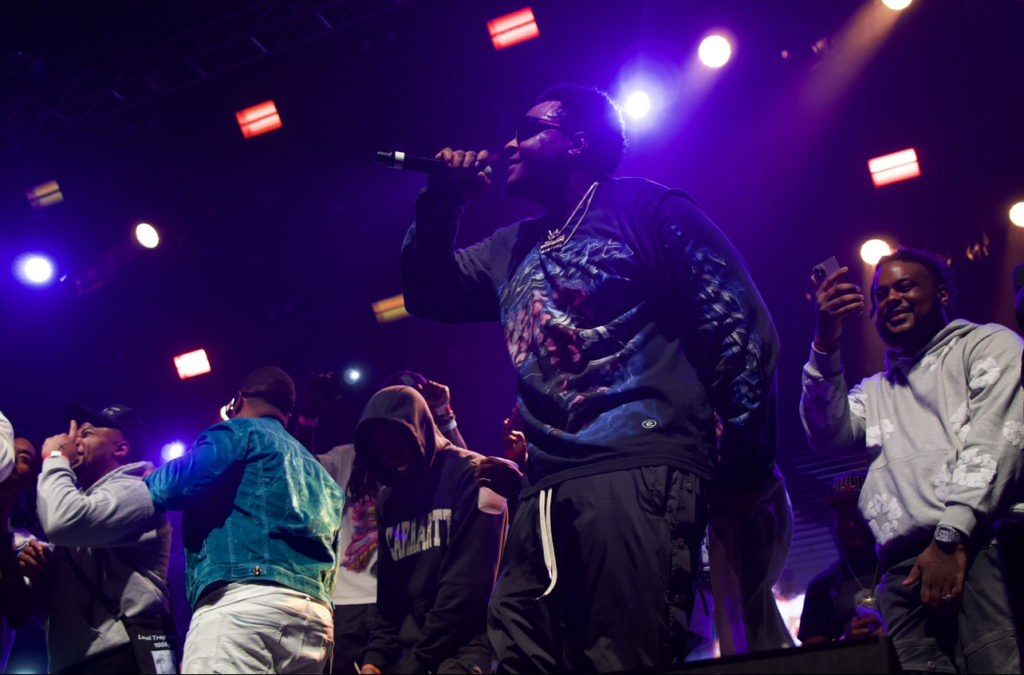 Brickz set was championed by JAMN 94.5's DJ E Dubble, who made his unwavering support for Brickz known.
DJ Foreign, another talented DJ from JAMN 94.5, kept the energy high and the ladies hyped with his electrifying set. He even treated the audience to a twerk contest, ensuring that the party atmosphere was in full swing.
The headline acts didn't disappoint either. Luh Tyler, a young and swaggy trap artist, effortlessly delivered his nonchalant yet captivating songs, leaving the crowd in awe. He moved across the stage grace and poise as he delivered his unorthodox flows and hard knocking beats. The crowd stared backed at him performing with a reaction that was hard to put a finger on. It was a mix of bewilderment and amazement, lol. Not exactly sure but it definitely was a pleasure to see Luh Tyler in person and get an idea of where his sound is coming from.


The Super Smash Bros, known for their afrobeats vibe, switched gears to cater to the trap scene of the night and kept the audience engaged while the anticipation for the main event built. Their set kept the party going with great tracks and high energy engagements with the crowd. The Brothers kept the crowd entertained and hyped as they were a great precursor to the main event.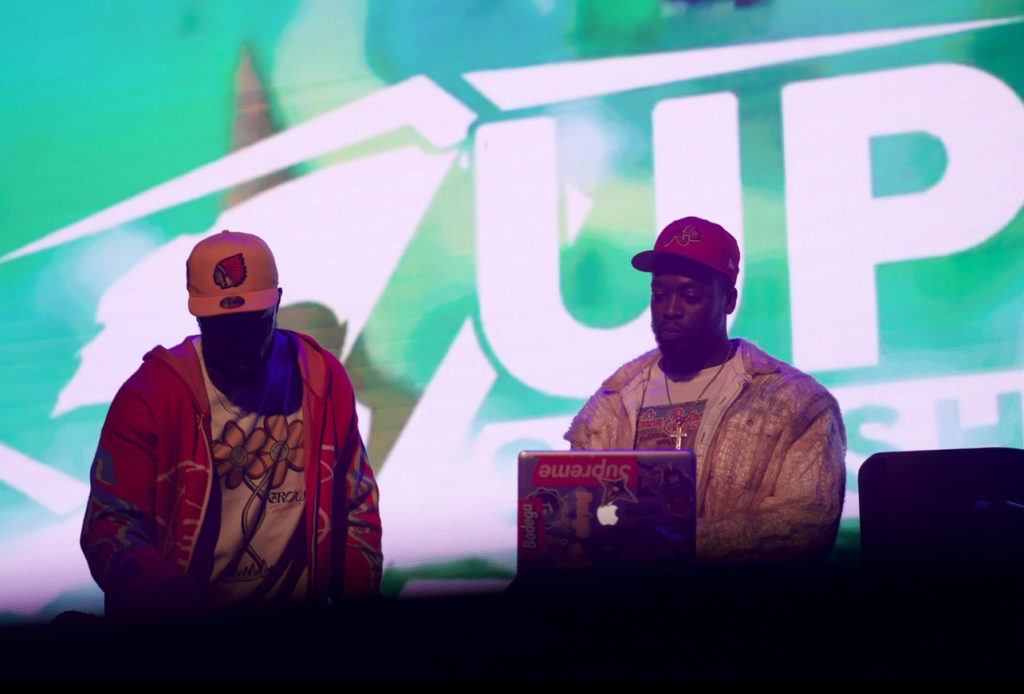 And then, the moment everyone had been waiting for arrived – Atlanta's trap legend, Gucci Mane, took the stage. Mr. Woptober himself delivered a performance for the ages, blending classic tracks that long-time fans adore with his latest and biggest hits, including the crowd-favorite 'Both' featuring Drake.
It seemed like clock work 1017 general. Gucci's performance was high packed and well polished. He performed with much ease and seemed to be in his mode the whole night.
Gucci Mane's presence was electrifying, and he left no doubt that he still reigns supreme in the world of trap music.
Kudos to Cedar Tree Entertainment for orchestrating such a fantastic show, and a big shoutout to everyone who came out to vibe and support the artists. Special thanks to the talented photographer Corey (@madeby.rts on IG) for capturing the night's memorable moments through his lens.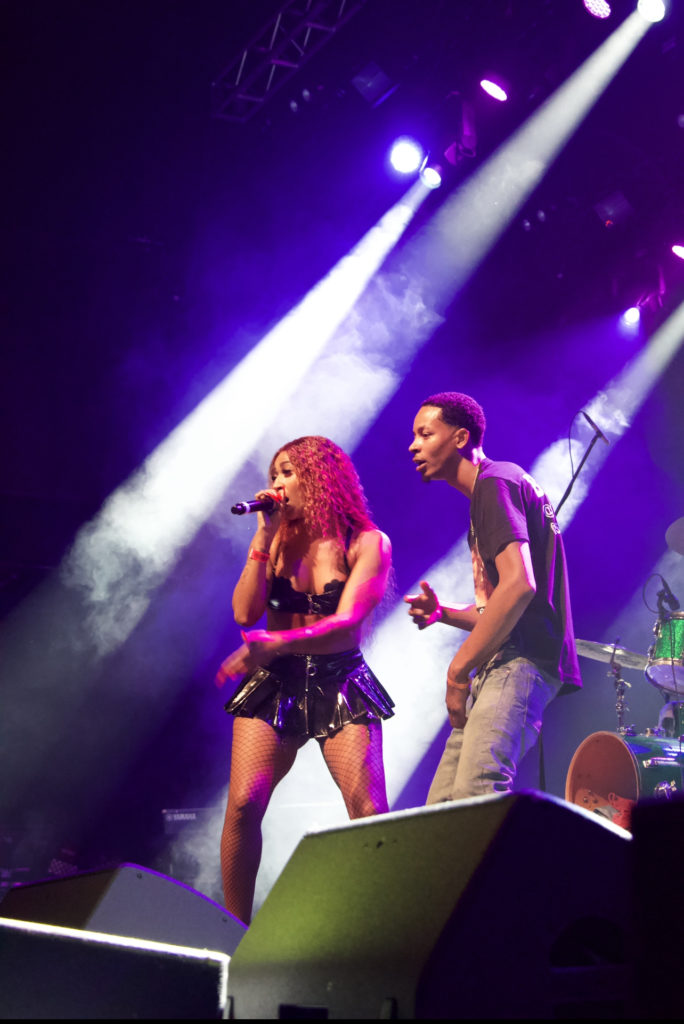 The show at Road Runner Boston on October 6th was a testament to the thriving music scene in Boston, featuring a mix of local underground stars, a promising young talent in Luh Tyler, and the trap legend himself, Gucci Mane. It was a night that showcased the diversity and dynamism of the music community in Boston, leaving everyone in attendance with lasting memories and a desire for more.