Boston's Institute of Contemporary Art (ICA) recently played host to a fashion spectacle that left attendees in awe and admiration. The event, curated by the renowned designer By Sharisse (@bysharisse), was a masterful fusion of art, music, and culture, showcasing the city's vibrant fashion scene like never before.
The runway came alive with a captivating blend of styles and performances that celebrated the creative prowess of talented individuals. Among the highlights was the live music performance by Safiya Leslie & her band (@safiya.music), who set the stage ablaze with their soulful melodies, perfectly complementing the visual feast on display.
Adding an enthralling twist to the show, the Boston Socaholics (@bostonsocaholics) brought an explosion of colors and energy with their dazzling carnival costumes. The audience was transported to the lively streets of the Caribbean, as the dancers exuberantly paraded their stunning creations.
The element of surprise was taken to a whole new level when the Soca Fusion dancers (@_socafusion) made their grand entrance with an electrifying flash mob. Their impeccable synchronization and infectious enthusiasm set an electrifying atmosphere, making it a memorable moment for all in attendance.
The glam squad was another force to be reckoned with, showcasing their remarkable talents and transforming the models into ethereal beings. Make-up artist Sparklle T (@sparkllet @sparkllet.beauty) worked her magic, crafting captivating looks that perfectly complemented the designer's creations. Meanwhile, hair stylist Khayriyah weaved her artistry into every strand, creating stunning hairstyles that were nothing short of awe-inspiring.

By Sharisse's collection was the focal point of the show, and rightfully so. Her visionary designs seamlessly blended elements of tradition and modernity, elegance and edginess. Each ensemble was a testament to her artistry and attention to detail, leaving the audience enamored with every passing look.
The ICA in Boston proved to be the perfect backdrop for this fashion spectacle, as its contemporary and minimalist architecture allowed the clothing and performances to shine brightly. The juxtaposition of art, music, and fashion created an immersive experience that transcended the boundaries of a typical fashion show.
This extraordinary event at ICA Boston not only celebrated fashion but also showcased the power of collaboration and the creative spirit of Boston's fashion community. By bringing together diverse talents from various fields, it demonstrated the potential for art and fashion to intersect and inspire each other.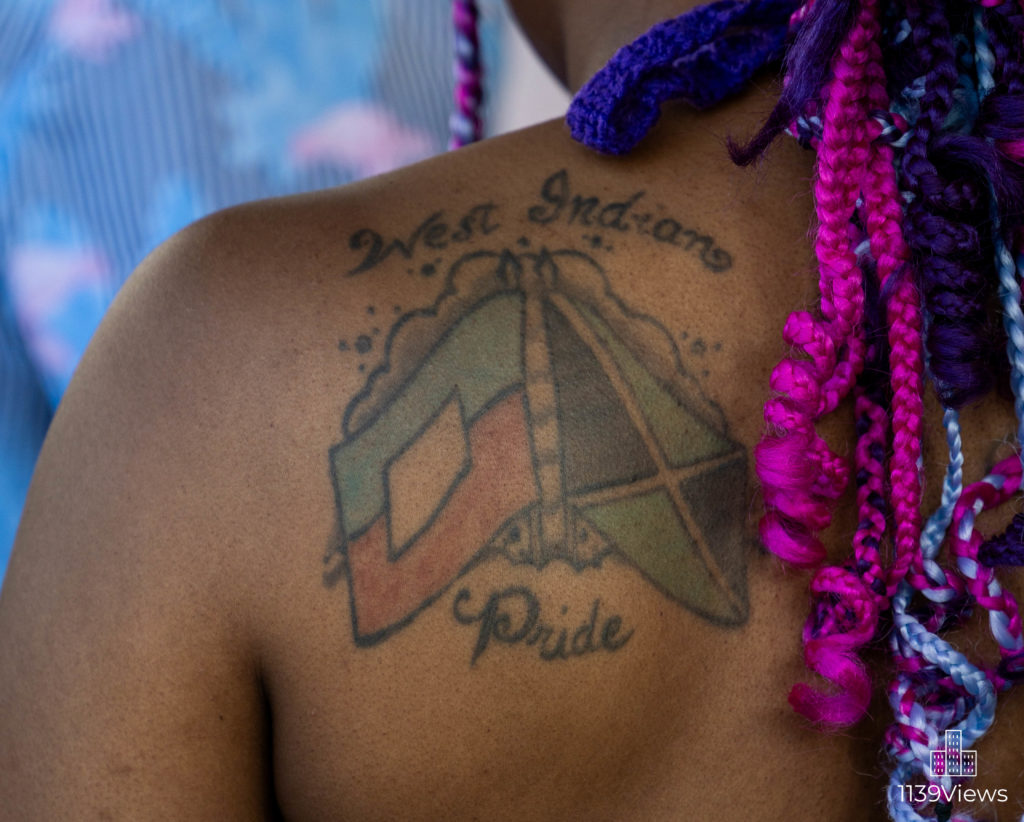 As the curtains drew to a close, the fashion show at ICA Boston left an indelible mark on the attendees. It was an evening filled with beauty, creativity, and the celebration of art in all its forms. The event served as a reminder that fashion is more than just clothing; it is an expression of culture, identity, and imagination, and when combined with other art forms, it has the power to ignite our senses and transport us to new realms of inspiration.
Photo credits goes to Mr. CameraMan @theblueprint39_ 📷📸