House Fashion Week (HFW) Fall 2023 left an indelible mark on Boston's fashion scene, captivating audiences with a blend of artistic tradition and a strong sense of community. In exclusive interviews with HFW founder David Jean and production manager Rae White, we delve into the heart and soul of this extraordinary event. In this article you'll get a glimpse of the individual conversations with both David and Rae, paired with photos from the events throughout the week.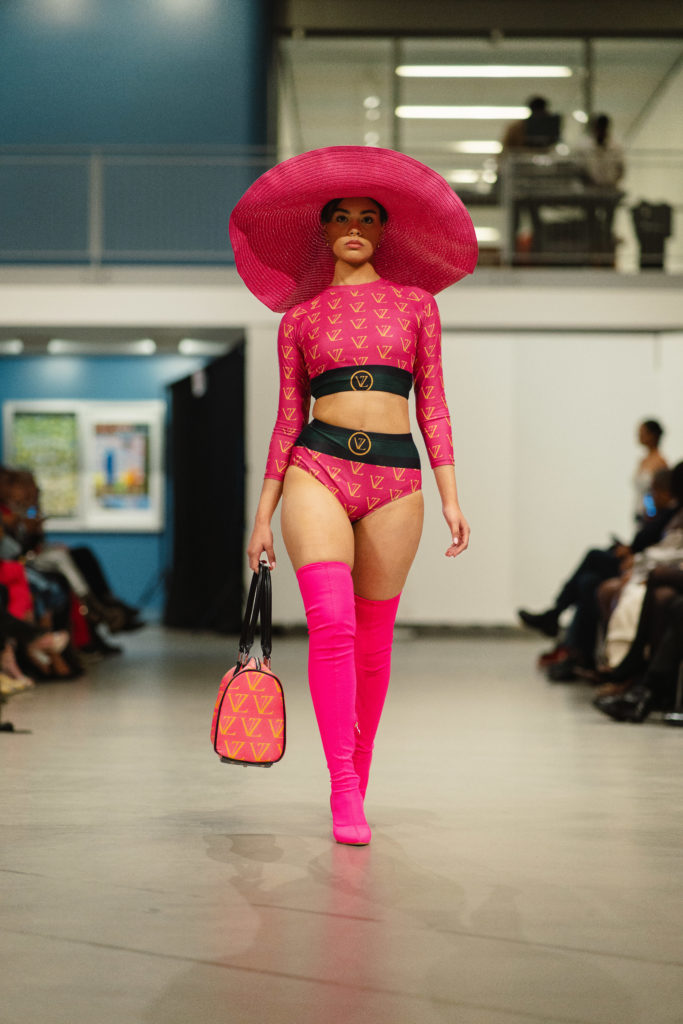 A Week of Creativity and Innovation
HFW kicked off on Wednesday, October 11, with "The Installation" at the M Fine Arts Galerie in Boston. The event featured esteemed designers Yunyi Zhang, Zinedesign, and Lillian Pexton, setting the tone for a week filled with artistic expression and innovation.
Thursday, October 12, saw a thought-provoking panel discussion at the W Hotel, moderated by Erin Dimagiba and Olga Kwasniewski. The panel included industry luminaries like Jay Calderin, Cheryl Jean, Elizabeth Miner, Kenelly Cineus, and Janeen Williams. They discussed the future of fashion in Boston, highlighting the city's potential as a fashion hub.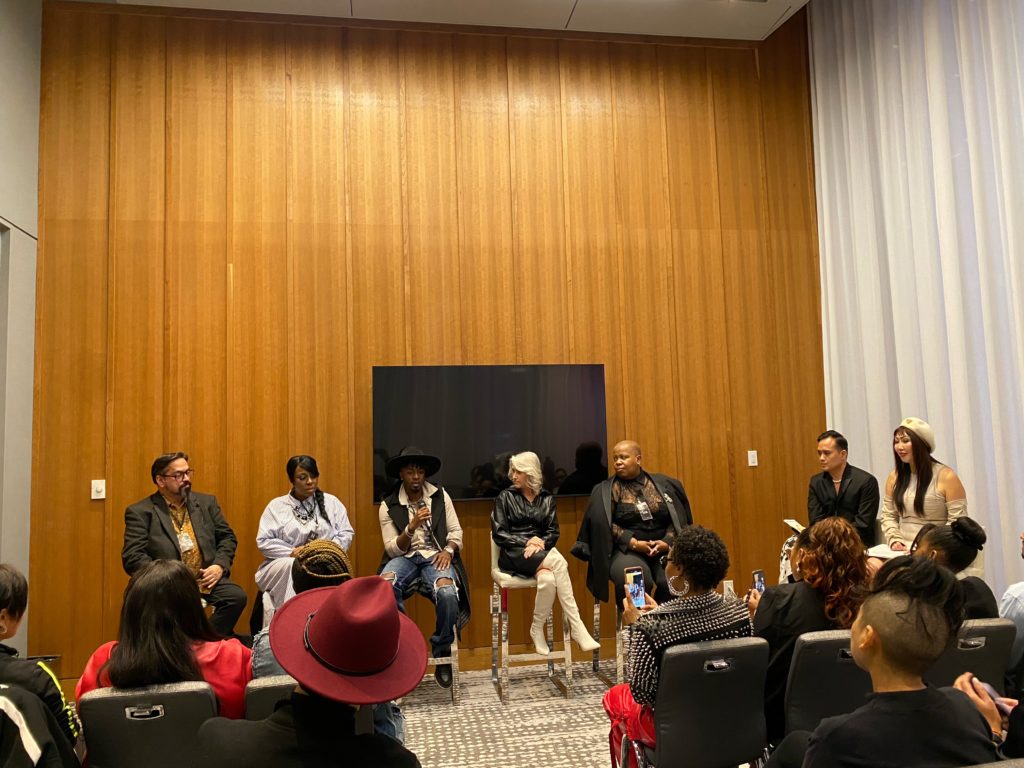 David Jean: A Journey Through Fashion and Film
In our conversation with HFW founder David, we learned that his 15-year journey in the fashion industry has been nothing short of remarkable. His unique path began in Miami, where he transitioned from acting to modeling. David's experiences included working on the set of movies like "Ali" alongside Will Smith and music videos like Sisqo's "Thong Song."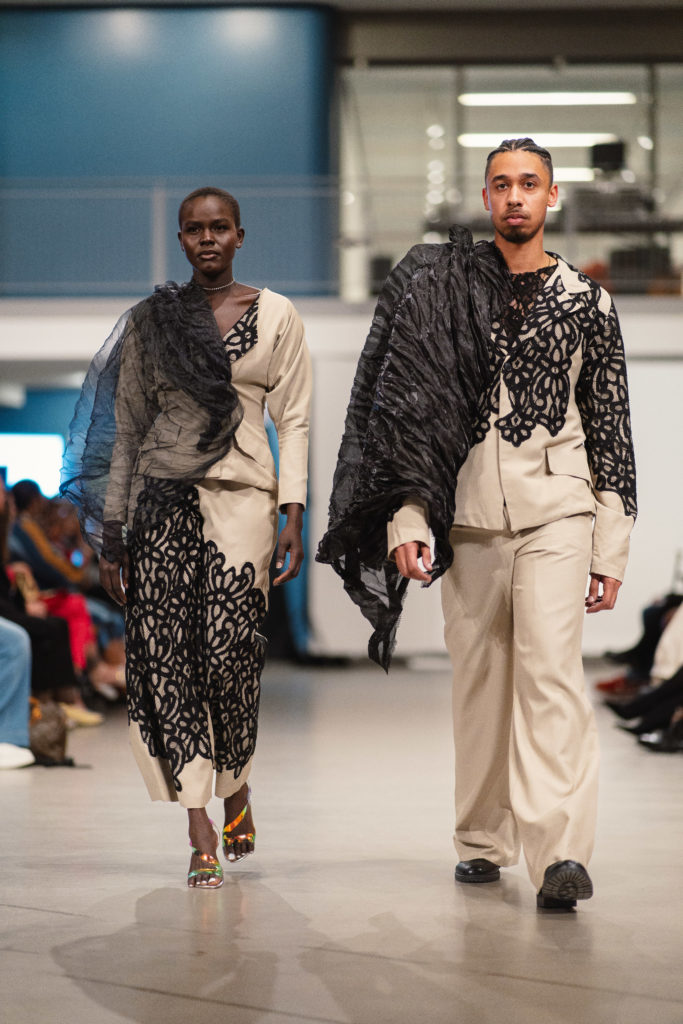 "I'm a New York hustler," David proudly stated. His tenacious spirit and constant pursuit of opportunities eventually led him to the world of fashion. As a mentee to celebrity publicist Christian Ruart, David worked with industry giants such as Baby Phat, FUBU, and Sean John, immersing himself in the fashion scene of the early 2000s.

David's traditional approach to fashion production sets HFW apart from the crowd. In a world where the industry is increasingly influenced by social media and popularity, David remains committed to focusing on the art of fashion. He believes that shows should emphasize the designs and not be overshadowed by performances or other distractions.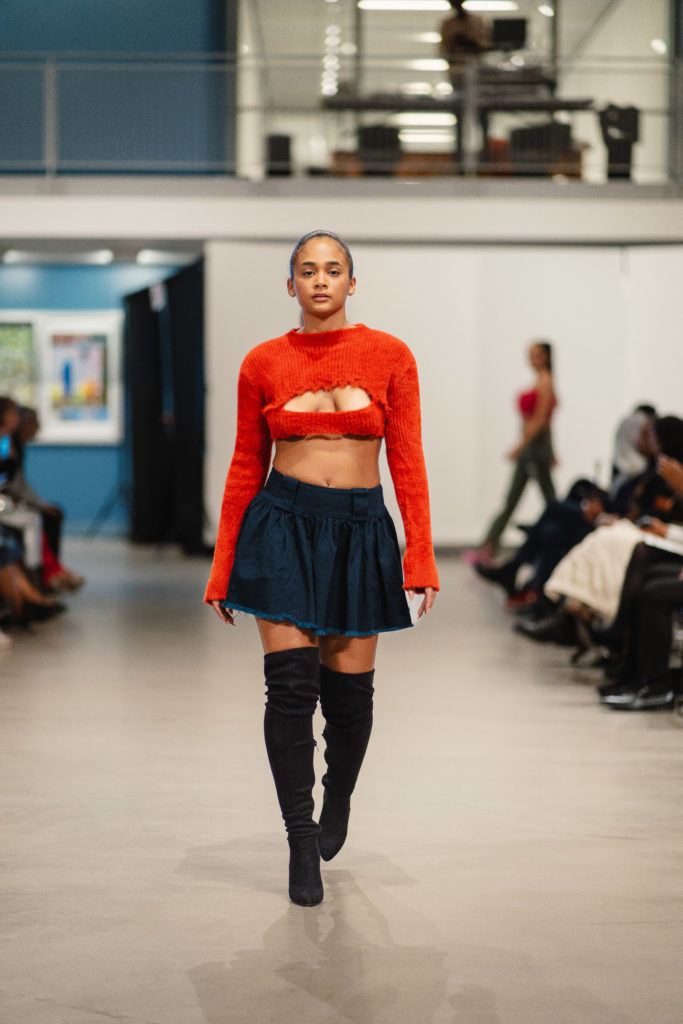 David attributes HFW's success to his dedicated team of ten individuals, all equally integral to the organization's achievements. His ambition extends to working with established designers and discovering new talents. He takes the burden of HFW's continued success on leadership, strategy, and execution.

With the second consecutive successful year behind them, HFW is already gearing up for future events, including workshops and community engagement activities in 2024.
Rae White: A Motherly Figure to Models
In her role as the Production Manager of HFW, Rae plays a pivotal and often unsung role in ensuring the seamless execution of the fashion event. Her responsibilities go far beyond the spotlight, as she's the point of contact that holds the operation together.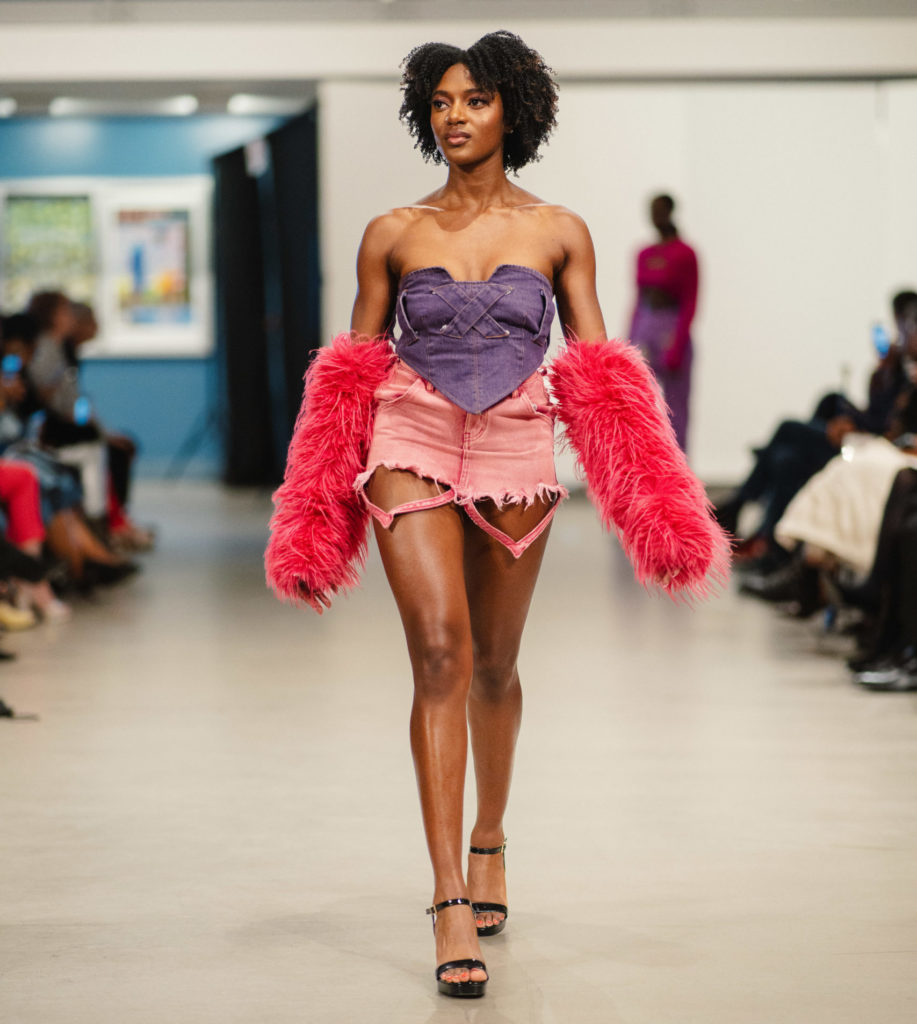 Drawing upon her extensive background in event planning, Rae brings a wealth of knowledge and expertise to the table. She understands the intricate details of event logistics, from coordinating schedules and managing resources to handling unexpected hiccups with grace and poise. Her ability to maintain a clear and structured plan keeps the show running smoothly.

What sets Rae apart is her unique combination of experiences. Having started her career as a model at a young age of 13 with the prestigious agency John Casablanca, she gained invaluable insights into the fashion industry from the inside out. Rae later joined a local group known as Privé, where she modeled at their quarterly fashion show events. This hands-on experience as a model gives her a keen understanding of what both the models and designers need to excel, and she uses this insight to foster a collaborative and supportive atmosphere among the team. After modeling in several shows with Privé, Rae went on to do production management for them.
Rae's journey from a young model to a seasoned Production Manager serves as a testament to her dedication and passion for the fashion world. She not only knows the ins and outs of the runway but also the importance of teamwork and meticulous planning that are essential for a successful fashion event. Her ability to adapt, communicate effectively, and handle high-pressure situations makes her a driving force behind HFW's continued success.

What sets HFW apart is its focus on connecting designers and models beyond New England. Rae shared stories of designers like JUS-10 from New York, who created a jacket paying homage to Boston, featuring iconic landmarks like the Citgo sign and the legendary bar, Slades. Rae, originally from Trinidad, aspires to work with designers from her homeland to complement her native culture.

On Friday October 13, HFW hosted a fashion show at Chroma Studios in Peabody. The dazzling studio included unique photo booths, like a flower paradise room, for people to take shots after the show. Designers Alessia Aucoin, Rachel Walters, Vo Stewartbaxter and Dana El Ghoul featured stunning pieces for everyone to view and enjoy. Dana El Ghoul flew in from Florida to showcase her beautiful pieces which is a testament to HFW vast networks.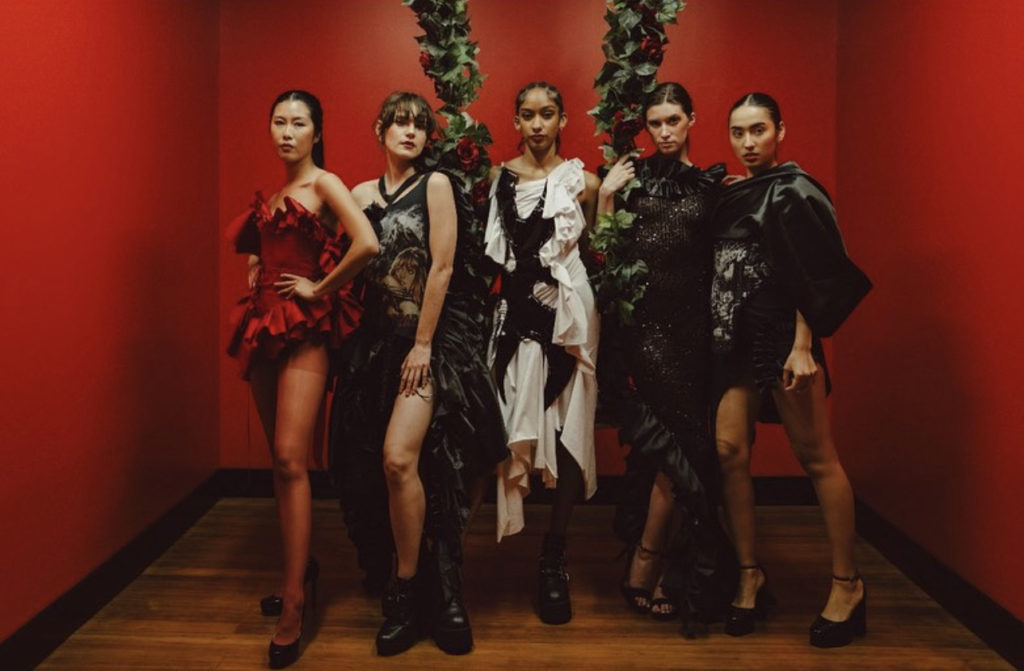 Owner of Chroma Studio, Jessica, dedicated the studio space to encourage young models, including her daughter, to participate. One standout moment of HFW Friday event was the partnership with the Make-A-Wish Foundation. Keren Zuzi, a patient with sickle cell anemia celebrated her 14th birthday at the event, living her dream of experiencing a high-profile fashion show.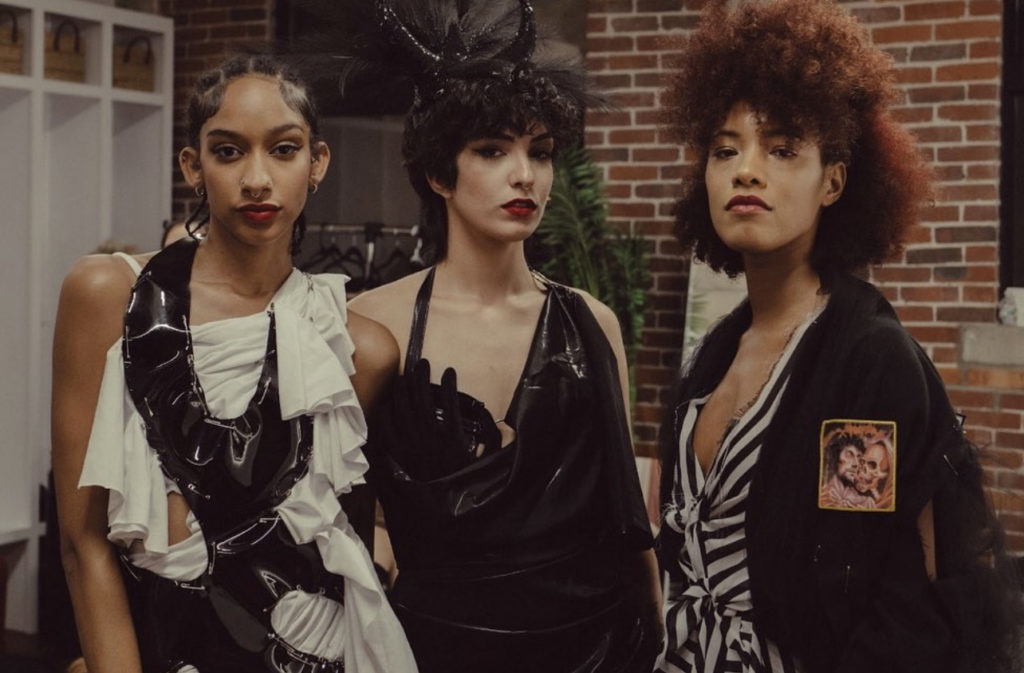 Rae's dedication to her models extends beyond the runway; she considers them her "babies" and offers guidance and support throughout their careers.
As she looks ahead to 2024, Rae envisions becoming a manager for models, further nurturing and guiding the next generation of fashion talent.
Saturday, October 14th marked the date of HFW main show which did not disappoint. The extravagant event hosted at MassArt included designs from Zonya Cambell, Vava Zadi, Janaby, JUS-10, Urban Pigeons, James Mason and Xuan Cui.
HFW Fall 2023 was not just about the clothes on display; it was about the sense of tradition, community, and mentorship that runs through the veins of this event. This is only the second year of House Fashion Week, as the organization continues to evolve, one can't help but look forward to the exciting developments that lie ahead.
Photos provided by @andrew_dunne_photography @mavvro 📸 📷