People often over look the man behind the cam. I mean logically, right? After all the guy who takes the picture is generally not in that picture. But you can still feel them. I mean, each photo has the essence of the photographer in every shot. The angles they chose, the amount of light they allow in the lenses.. the whole texture and feel is determined by the operator of this magical tool, a camera. The person behind the cam is usually a pretty nifty one; capable of manipulating thousands of settings at the drop of a dime in order to capture a fading moment that will never happen again.
I mean, everyone appreciates a good cameraman or at least the photos and video content they create. But few really understand the ins and outs of the trade and the opportunities and unique experiences the job brings.
The focus of this article is on the photographer responsible for the pictures featured and has been inspiring creatives all around. We took the time to call the mystery man and get a different perspective of the photos and content he has graciously shared with the public.
The photographer/ videographer we are referring to is no other than Mr. BRED HAMPTON!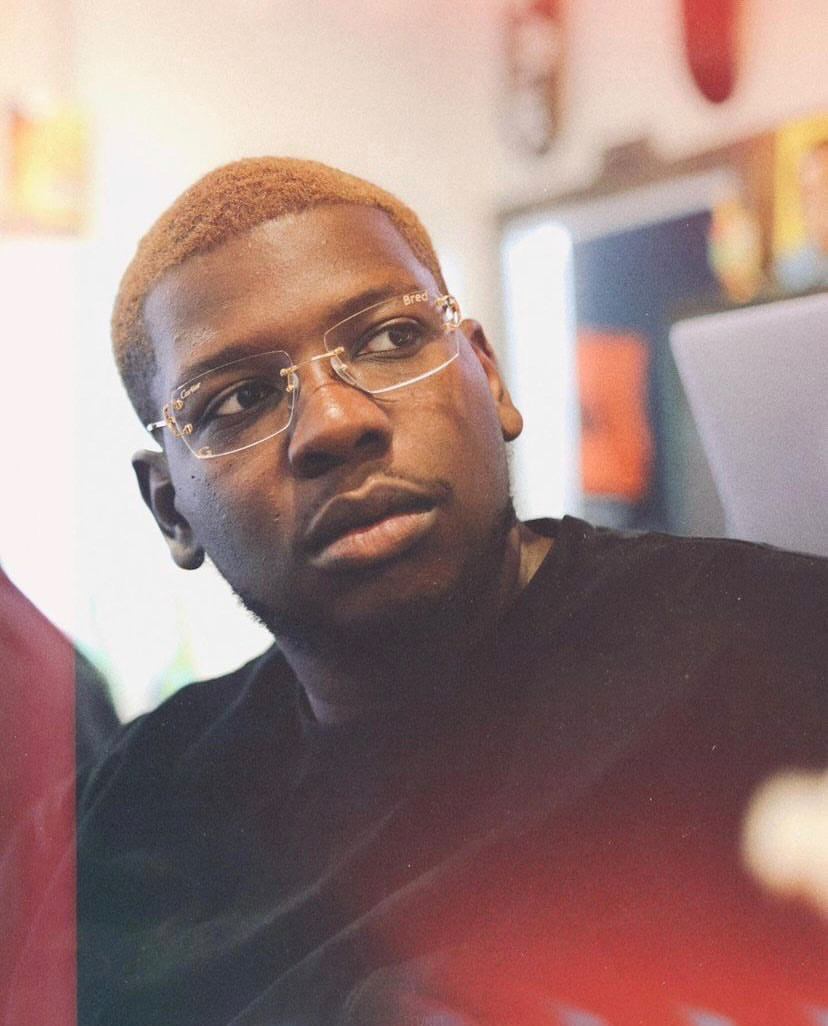 His name alone is oozing with personality. BRED, most sneaker heads may have noticed, stands for Black and Red (a notorious color way combination). HAMPTON, an ode to the late great revolutionary FRED HAMPTON. Together you get BRED HAMPTON, a cheerful, light hearted, talented individual that is glad to have stepped into his glory and passion.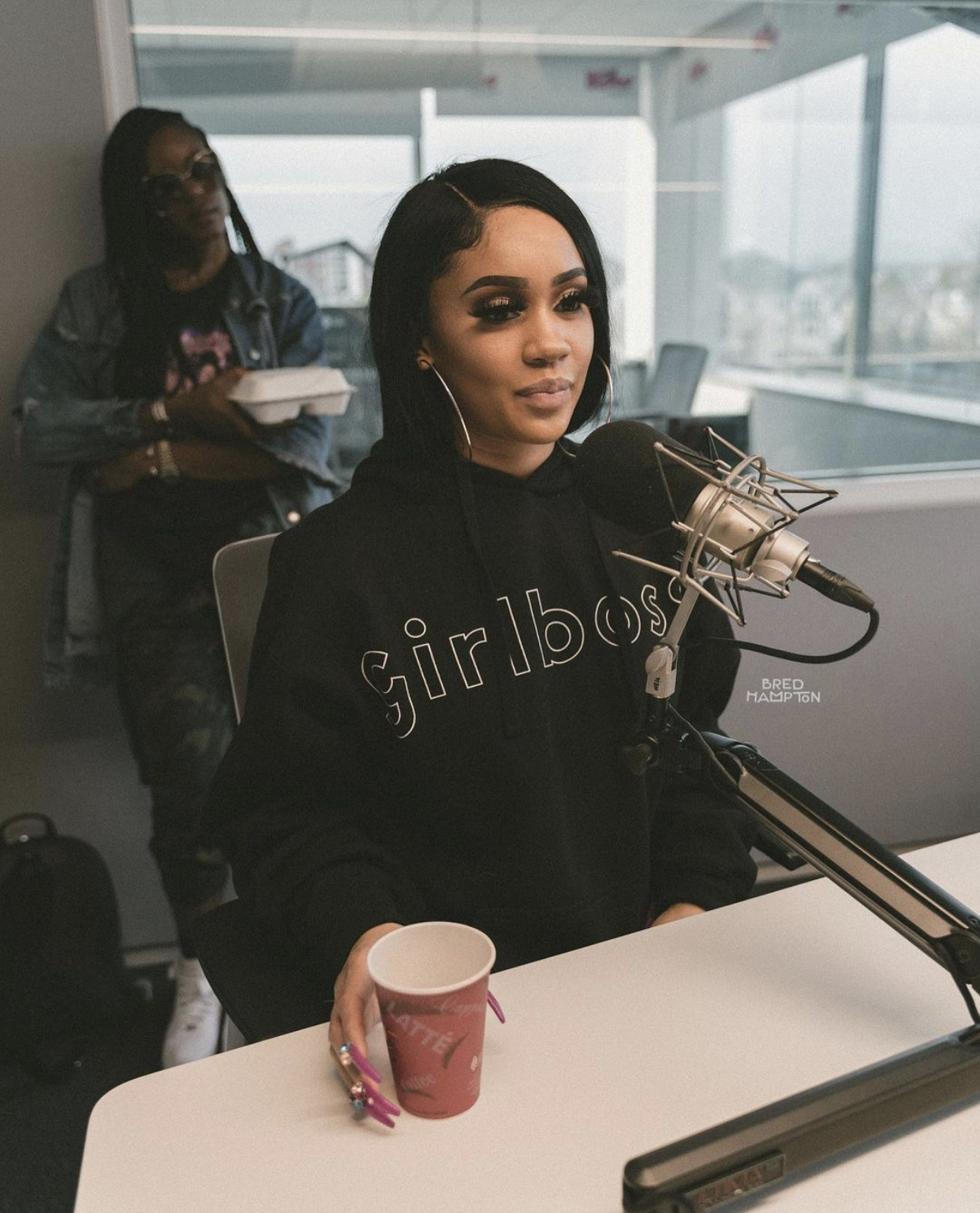 The trade came naturally to BRED as he always had an 'eye for photos'. He first picked up the camera as a hobby, photography being his first discipline. BRED would show up to local shows to shoot live events and sharpen his skills. He would go to several of them before building up the confidence to speak to JAMN' 94.5's DJ E DOUBLE, a decision BRED would not regret.
Several weeks later E DOUBLE offered BRED a job that snowballed into a prolific budding career in creating content with exclusive access and great quality. The job that was offered to BRED was shooting an interview with G EAZY at a local concert hall. Many artist proceeded that initial interview including CASSANOVA, ROCKY FRESH, DON Q, FAT JOE and more.
Although BRED HAMPTON had became familiar with shooting musical acts his talents and portfolio does not stop there.
BRED went on to tell us about how he got affiliated with shooting for professional athletes.
It all started with a modest phone call and a favor for a budding basketball star, TERRENCE CLARKE. The young star, Terrence Clarke tragically passed away in a fatal car accident in Los Angels, leaving loved ones heartbroken and a professional career behind.

BRED was fortunate enough to meet Terrence back in high school. The two created content with each other in the form of highlight reels. BRED credits his relationship with Terrence as being the leading catalyst for meeting other athletes.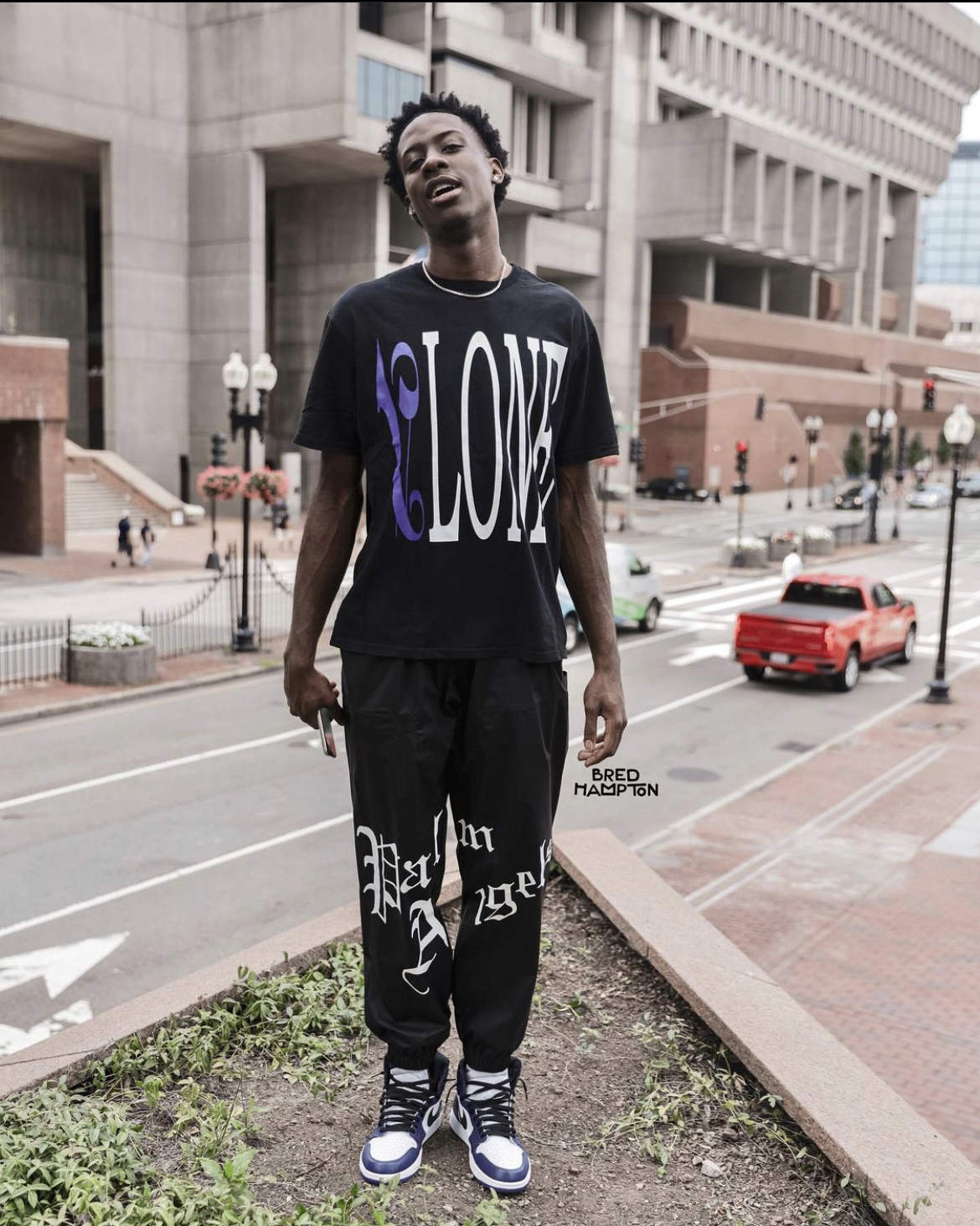 The first professional athlete HAMPTON has ever shot was no other than Boston Celtic JAYSON TATUM. The two became close and BRED has been his leading photographer ever since. BRED commented that he is at the Garden so frequently it feels like he works there! But basketball games are not the only things BRED is shooting for JAYSON.
BRED has also been responsible for capturing photos at TATUM's personal events and for his personal/ professional content.
HAMPTON's relationship with JAYSON soon spilled over to service JAYLEN BROWN as well providing similar content for his high profile client.

BRED wanted to be sure to shout out the HARVARD men's basketball team for the opportunity to work and build with them. That relationship too he had credited TERRENCE CLARKE for making the connection. 🙏🏾 🕊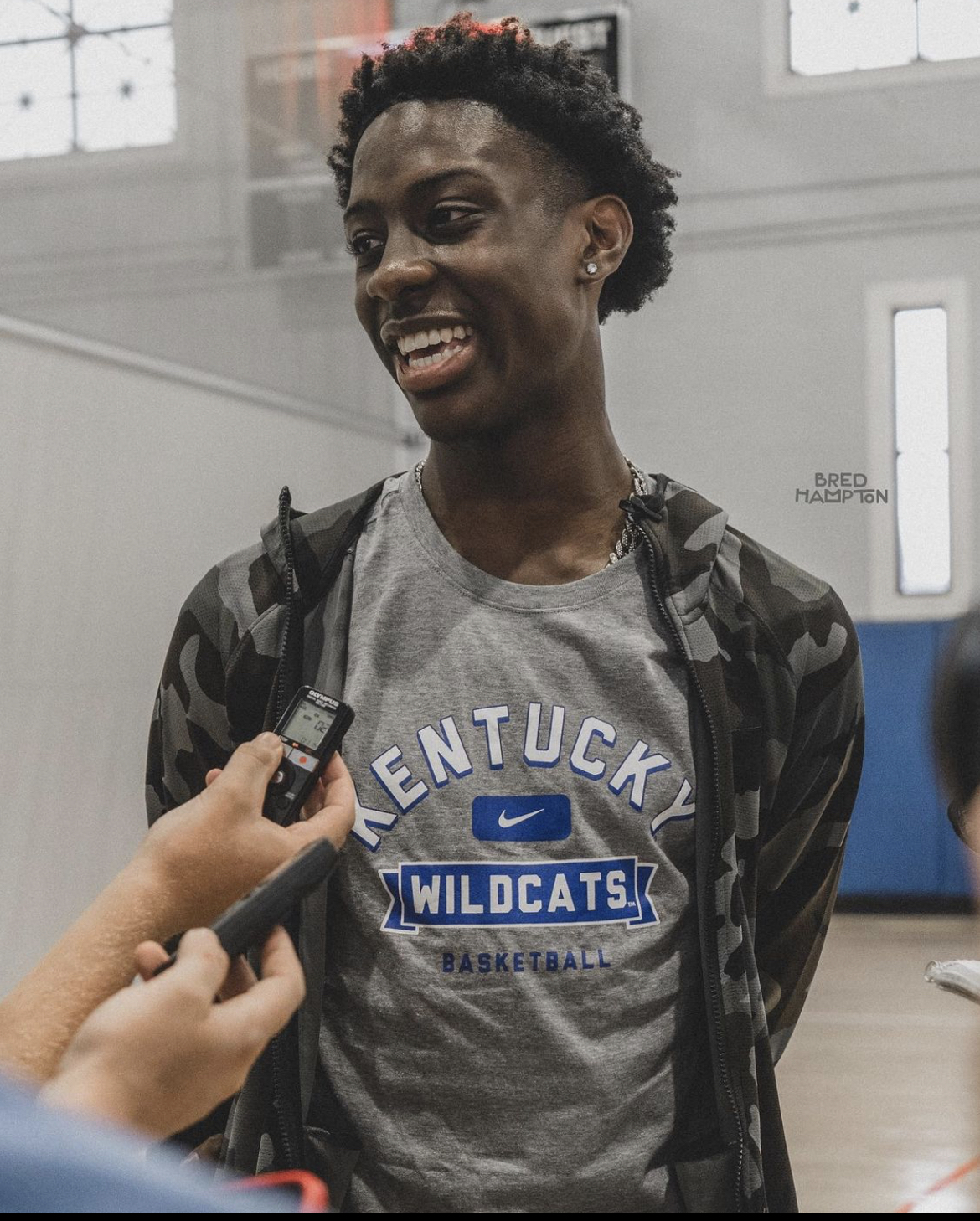 After conversing with BRED for sometime, we really got the impression that he is grateful for the work that he is doing. He said he's fulfilled and content that he has found his calling, passion and trade.
It was apparent to us that BRED aspires to inspire others to find their calling and to be creative with their contributions to life. BRED had remarked that growing up he never saw anyone that looked like him behind a camera. He wants to be the guy behind the cam that inspires someone else to just 'GIVE IT A SHOT!'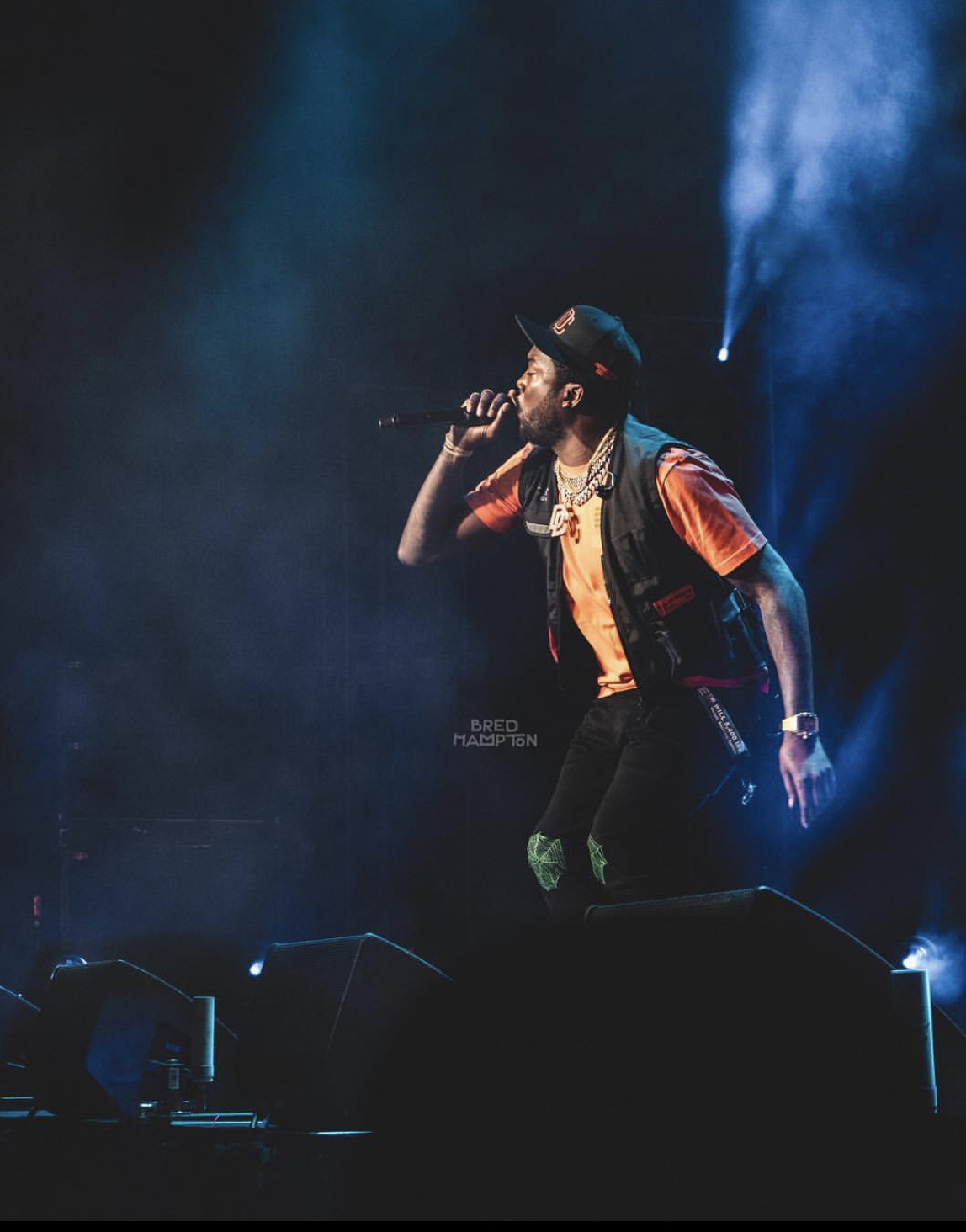 He took some time to reflect on the first time he saw LeBron stepping out of the locker room and 'cracking' jokes with Killa Cam backstage at a concert, and said it 'blew [his] mind,' he continued, 'who would have thought this little ol camera could get me so far'.

Before getting off the phone call, we asked BRED about his experience meeting the late VIRGIL ABLOH. He explained that VIRGIL was doing a collaboration project with the ICA in Boston and came by the facilities to do a presentation. At the event BRED got the chance to take portrait shots of the great designer and get a first hand feel for his vibe and energy. BRED went on to mention that VIRGIL must have picked up on his excitement to be there and asked him 'what's on your mind? You look like you have some questions for me.'
Often we look at photos or videos and enjoy the content without ever asking ourselves, 'who took this?' The most skilled photographers and videographers can get you engaged with their characters and perceptions of life without you ever seeing them or even knowing who they are. BRED HAMPTON is one of those photographers. We just wanted to take the time to appreciate the man behind the cam.