"Teeterin' between enlightened and insanity" – JCOLE
  Its the return of the Dreamers! JCOLE and the DREAMVILLE team packed TD GARDEN Friday night for the OFF SEASON tour. As any JCOLE fan can attest, Jermaine Lamarr Cole is basketball nut so seeing him perform in the Garden is pretty dope. Especially because he paid tribute to Boston by wearing a custom Celtic/ DREAMVILLE jersey!
COLE stepped up his production set by adding a basketball hoop on stage with a burning rim complimented by the venue's big stage lights.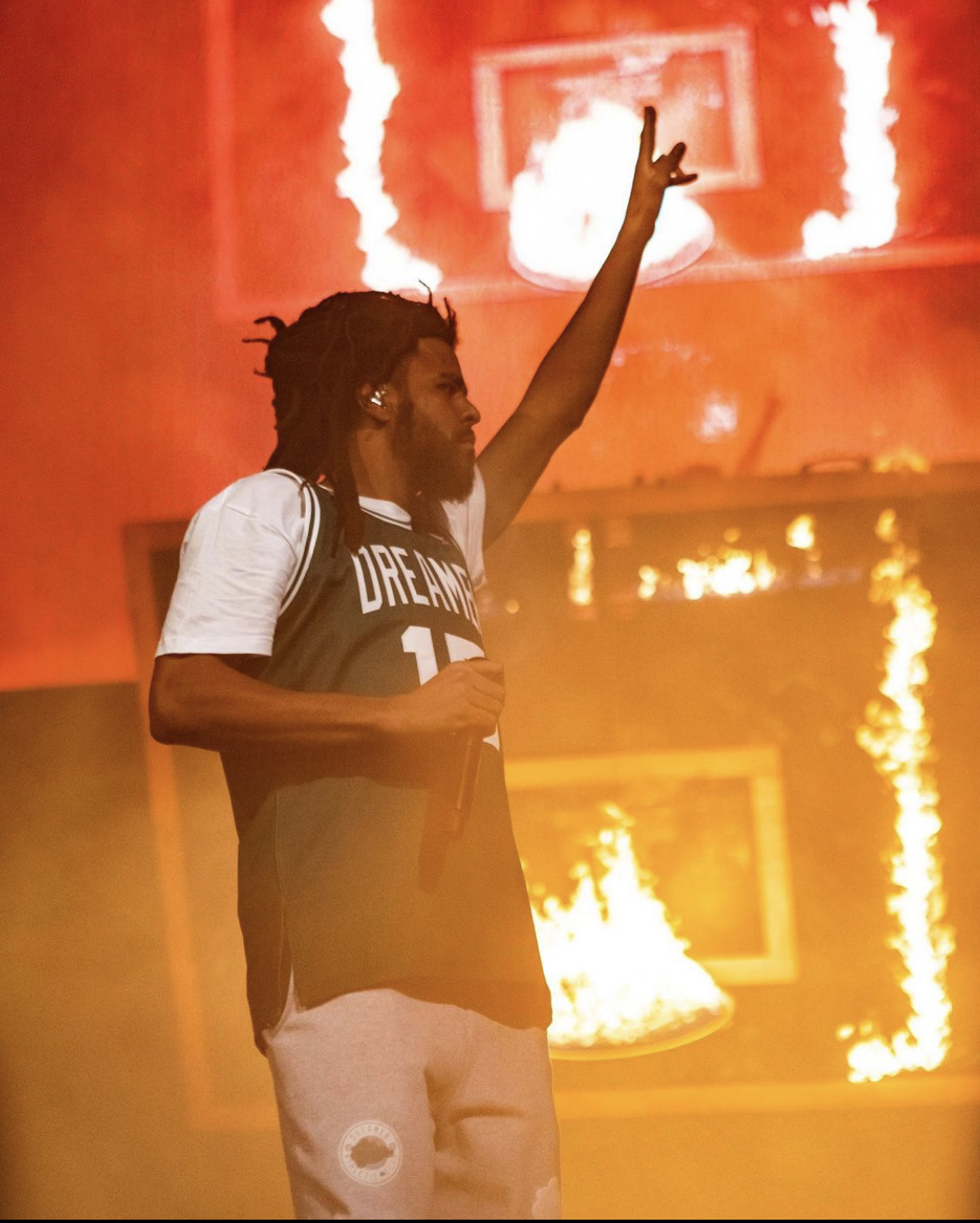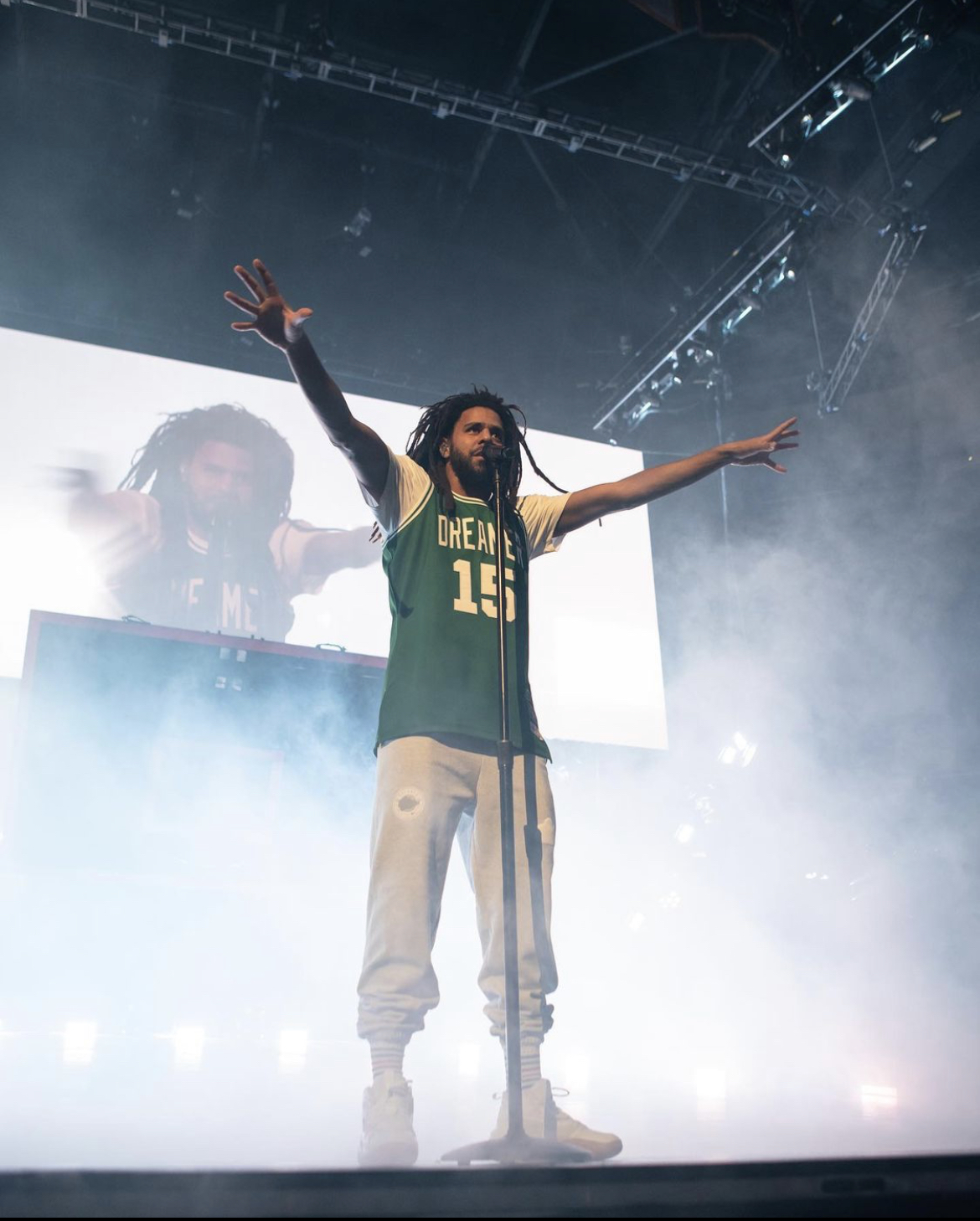 There were several acts before the DREAMVILLE founder hit the stage. 21 SAVAGE was included on the bill and made for a good addition to the tour. We first saw the two work together in late 2018 on 21's lead single for his second studio album 'A Lot'. North Carolina rapper, MORRAY also came along with COLE on tour which makes sense because they come from the same state. Both 21 SAVAGE and MORRY ended up on stage with JCOLE to perform their new song ' m y . l i f e'.
This was the first time we seen JCOLE in some while and we are still getting used to his new found style. I mean the music is still straight fire, and his delivery still on point providing great vibes to zone out, relax and do some reflection to. It's clear that COLE has been having a lot of that in his life, relaxation and reflection that is. You can hear it all in his music and by his unorthodox style.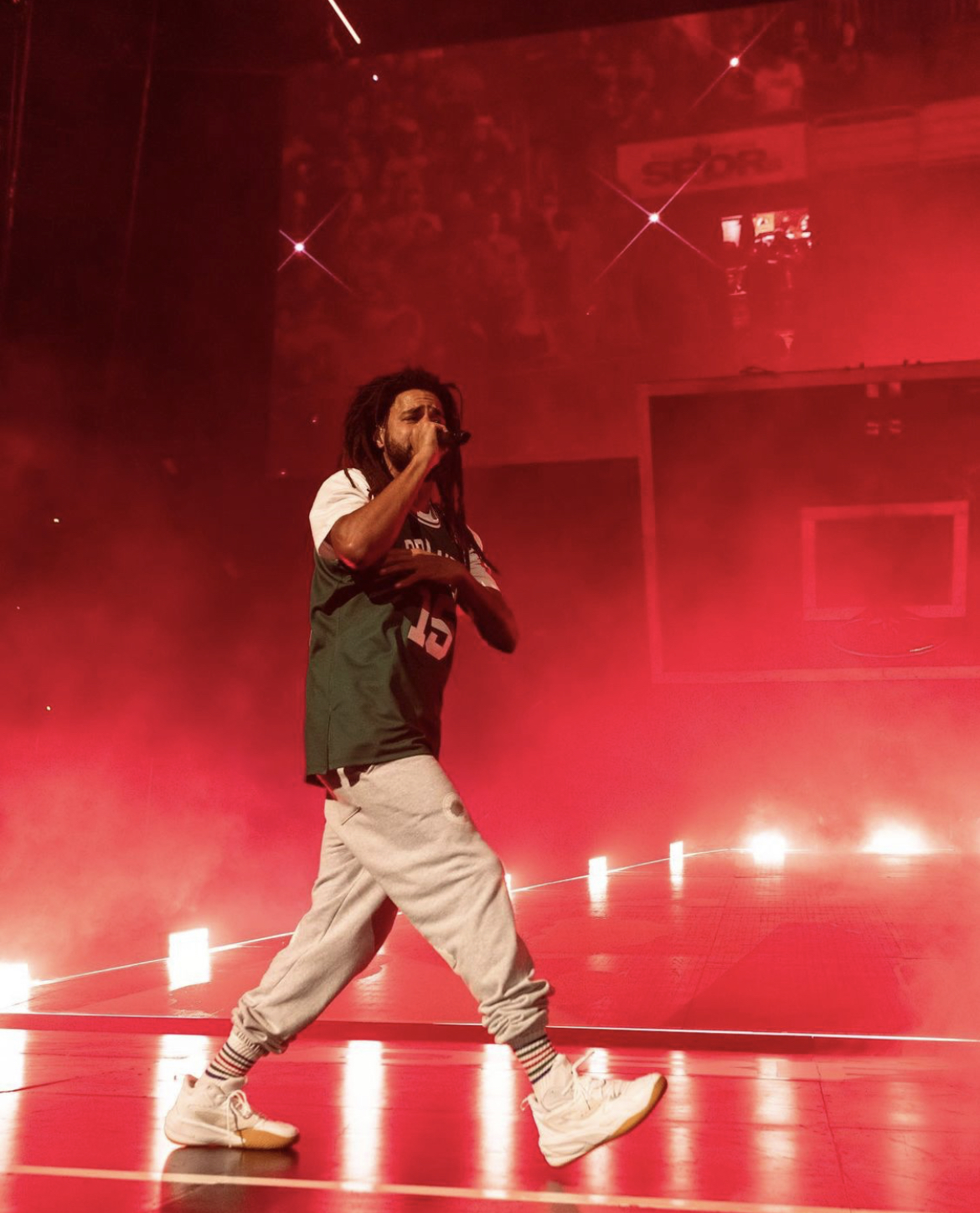 Wether it's the grey sweats, the freeform dreads or the high top PUMA's, JCOLE gives off a real personal vibe. He legitimately feels like an old high school friend who made it in the music industry. COLE attire wasn't the only part of him that was personable that night. While performing JCOLE took the time to interact with the audience. He chimed in on his influences on certain songs and what they meant to him personally. He even performed some songs that he himself was was surprised to see that fans knew.
The concert was sold out. At this point we are no longer surprised by COLE shows selling out but it is still very impressive. What was also not so surprising but pleasant to see was the diversity in the audience. ALL AGES were present to the show, reciting and jamming to Jermaine's lyrics.
JCOLE started off the show by performing new tracks from the OFF SEASON project. He then took some time to go down memory lane where he performed old classics dating back to 'The Warm Up'. COLE also took the time to remind us all that he breaks records too! He went on for 20 minutes straight with songs that have been on heavy rotation since our college days. DREAMVILLE label mate, BAS, also hit the stage. He performed some of the crowd favorites like 'TRIBE' which made Haitians like myself particularly happy.
After about 2 hours of great performances, JCOLE left the stage abruptly. This prompt the audience to chant for his return. With the help of 21 SAVAGE, COLE returned to perform one last song leaving the audience with a lasting impression. COLE came to remind us that even on the OFF SEASON he's  p u n c h i n'. t h e . c l o c k.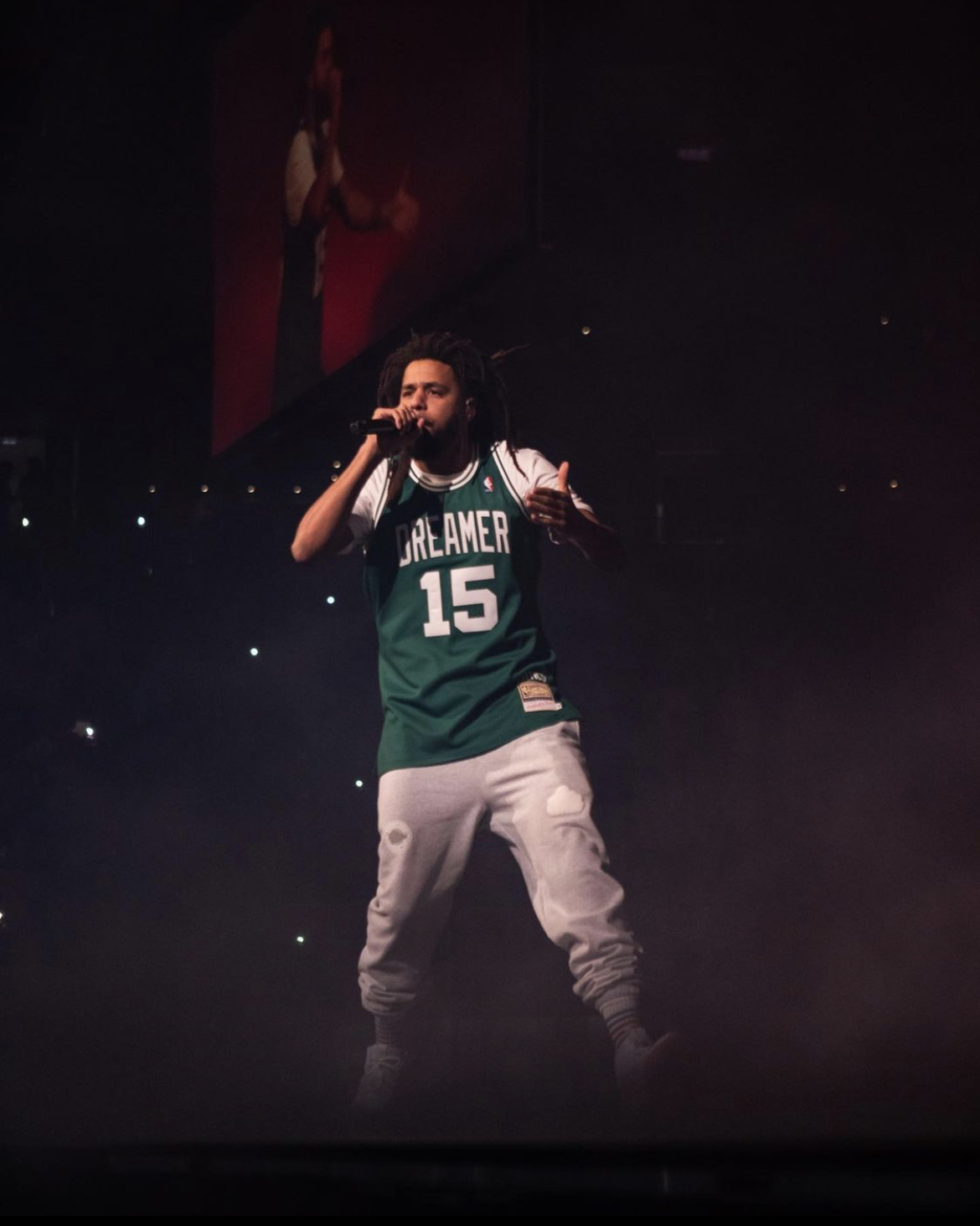 "..Pride is the Devil, it left so many R.I.P"